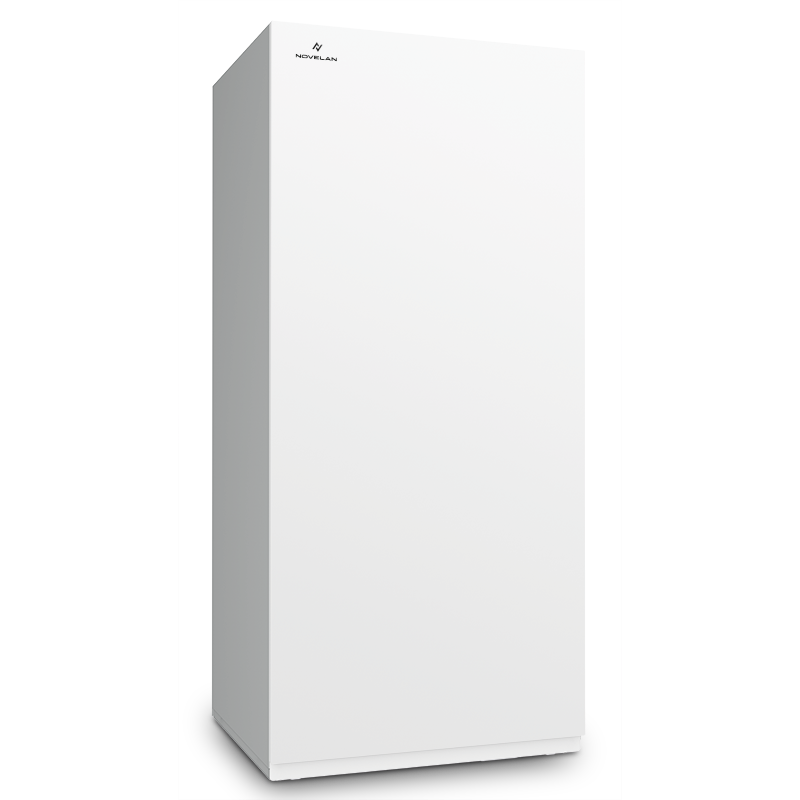 LICV series
The performance-controlled air/water heat pumps of the LICV series for indoor installation form the perfect solution for almost any property - simple and efficient. The units combine the advantages of the flexible modular solution and offer the greatest benefits with their small dimensions.
Benefits
All in one system
Ideal for new build and refurbishment - with the LICV units, many system components are already integrated in the compact module. Thus, the heat pumps offer a compact solution for heating, cooling and domestic hot water preparation.
Visually appealing and easy-to-install system concept
The air/water heat pumps are not only visually impressive, but also score points for their easy-to-install system concept - which not only pleases you, but also your installer.
Innovative heating through inverter technology
Optimal adaptation to individual needs - thanks to modern inverter technology. The LICV units thus adapt optimally to the current needs of the house occupants and thus offer both installer and owner the highest possible planning reliability.
Item number

10377041

Product group

AIR/WATER

Heating capacity 1

3,82 (A2/W35 part. load) kW

Heating capacity 2

2,81 (A7/W35 part. load) kW

COP 1

4,19 (A2/W35 part. load)

COP 2

5,03 (A7/W35 part. load)

Max. flow temperature

60 °C

Indoor / Outdoor installation

Indoor installation

Cooling

Yes

Refrigerant

R410A

Energy efficiency class space heating 35°C (combi heater)

A+++

Energy efficiency class space heating 55°C (combi heater)

A++

Energy efficiency class space heating 55°C (combined system)

A++
Item number

10377141

Product group

AIR/WATER

Heating capacity 1

5,00 (A2/W35 part. load) kW

Heating capacity 2

5,29 (A7/W35 part. load) kW

COP 1

4,01 (A2/W35 part. load)

COP 2

4,71 (A7/W35 part. load)

Max. flow temperature

60 °C

Indoor / Outdoor installation

Indoor installation

Cooling

Yes

Refrigerant

R410A

Energy efficiency class space heating 35°C (combi heater)

A++

Energy efficiency class space heating 55°C (combi heater)

A++

Energy efficiency class space heating 55°C (combined system)

A++