Heating technology at a glance: Heat pumps for use at home are gaining even more importance and are a climate-friendly alternative to conventional heating systems such as oil or gas heating. But what is a heat pump, and how does it work? We clarify all the important questions about heat pumps.
Heating technology of the future
Heat pumps use free thermal energy stored in the environment to efficiently and cost-effectively heat buildings and supply them with hot water. Unlike conventional heating systems, a heat pump does not involve combustion and therefore does not directly emit CO2. Instead, the heat pump uses 75% environmental energy for its operation and requires only 25% electrical energy to provide comfortable temperatures in buildings. Even in sub-zero temperatures, the heat pump manages to extract enough energy from the environment to maintain the heat pump circuit.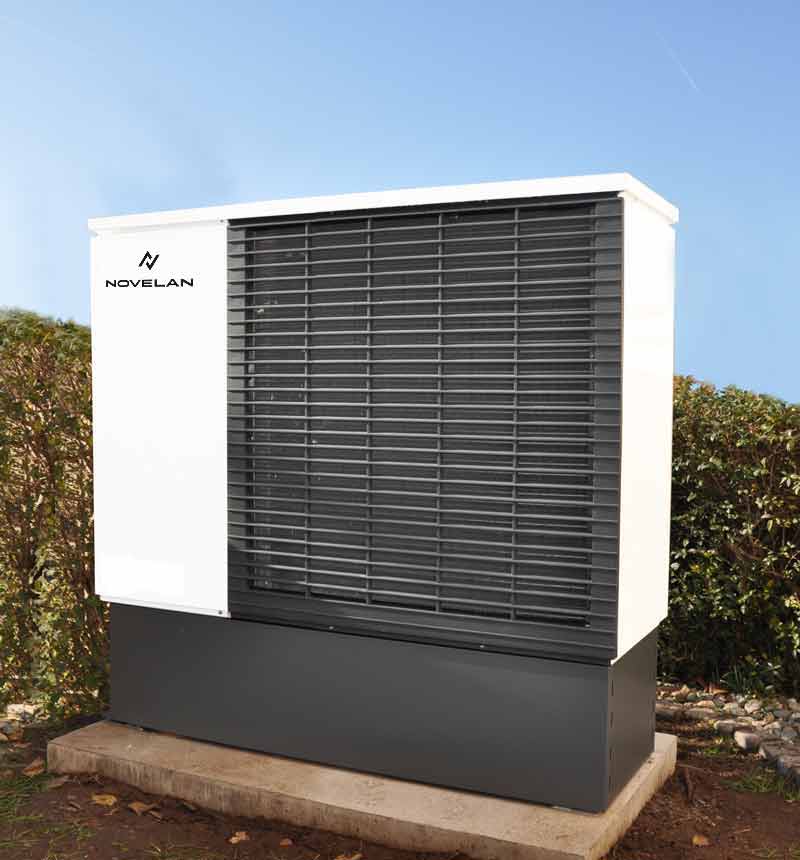 New buildings, old buildings, renovation - sustainable heating with a heat pump
For whom is a heat pump suitable?
Today, heat pumps are already being installed as standard in new buildings as a replacement for conventional heating. The heat pump is most efficient in combination with panel radiators such as underfloor heating, because the generated heat can be evenly distributed over a large area in the room. If you want to retrofit a heat pump in an old building, you should make sure it is well insulated. Otherwise, the heat escapes too fast, which is why the installation of a new heat pump often is useful in the course of an energetic renovation in existing buildings.

If you want to operate your heat pump even more effectively, you can combine it with a photovoltaic system, because the heat pump needs electricity to draw thermal energy from the environment. Consumers can either buy this electricity from the grid or produce it themselves using photovoltaic systems.

Heat pump types at one glance
Today, a modern home heating system must be innovative, environmentally friendly, and efficient. Visual aspects also play a significant role in the choice. If you choose a heat pump from NOVELAN, all these points are fulfilled. When it comes to choosing the right heat pump, you are spoiled for choice! You can decide between different types. The most widespread here are the air/water heat pumps and brine/water heat pumps.
Advantages of a heat pump
Using a heat pump as a modern home heating system offers many advantages:
Independence from fossil fuels: The heat pump uses renewable energy, requiring only a small amount of electricity for heat production.
Climate-friendly alternative to oil or gas heating: the heat pump itself does not release greenhouse gases, but uses environmental energy from the air, water or soil.
Future-oriented: The heat pump meets all the requirements of a modern heating system while protecting our climate.
Heating and cooling in one system: many heat pumps can not only heat the home, but can also be used as a cost-effective air conditioning system in summer.