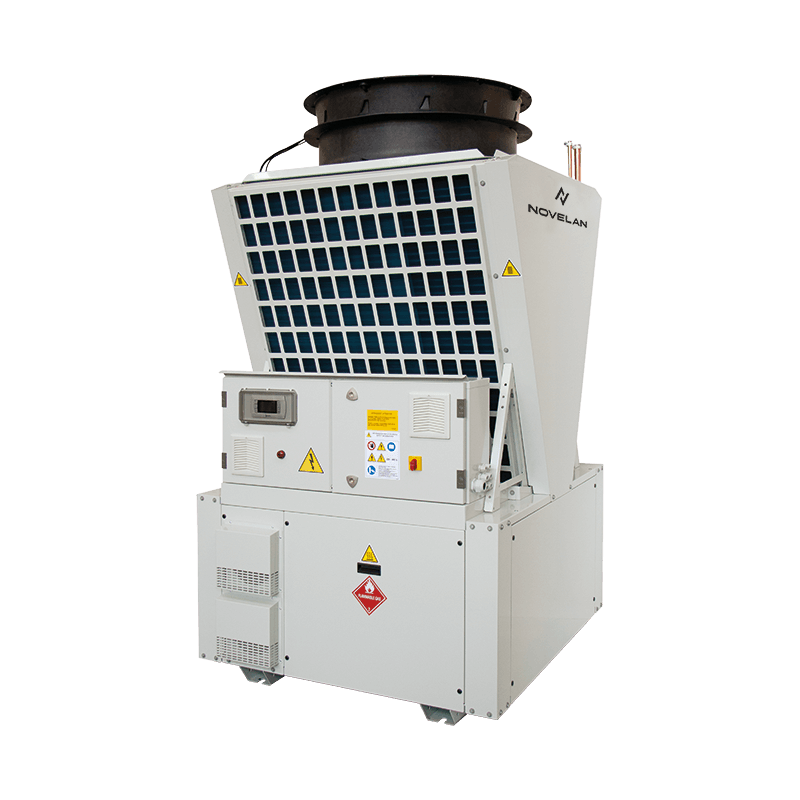 Sculptor series
This modular concept is suitable for all applications, whether new construction, renovation, residential buildings or industry. Outputs of up to 180 kW can be supplied monoenergetically.
Benefits
Natural refrigerant R290
Future-proof thanks to natural refrigerant R290. These units are not subject to the F-gas regulation, very low GWP. Long-term availability of the refrigerant is guaranteed. Only 5 kg R 290 per unit, allowing installation with easily fulfilled safety measures. Gas leakage sensor as standard.
High temperatures for renovation and hot water
The units can generate flow temperatures of up to 75°C, which means that a drinking water temperature of 60°C can be generated in compliance with regulations, even in apartment buildings. The changeover valve for hot water is already integrated.
Space-saving cascading
Thanks to the new concept, up to four units can be placed directly next to each other. This makes it easy to connect to the building with minimal space requirements and an attractive design for the outdoor area. A Mod-Bus interface is standard.
Product group

AIR/WATER

Heating capacity 1

47,4 (A7/W45) kW

COP 1

3,2 (A7/W45)

Max. flow temperature

75 °C

Indoor / Outdoor installation

Outdoor installation

Cooling

44,8 (A35/W7)

Refrigerant

R290

Energy efficiency class space heating 35°C (combi heater)

A+

Energy efficiency class space heating 55°C (combi heater)

A+