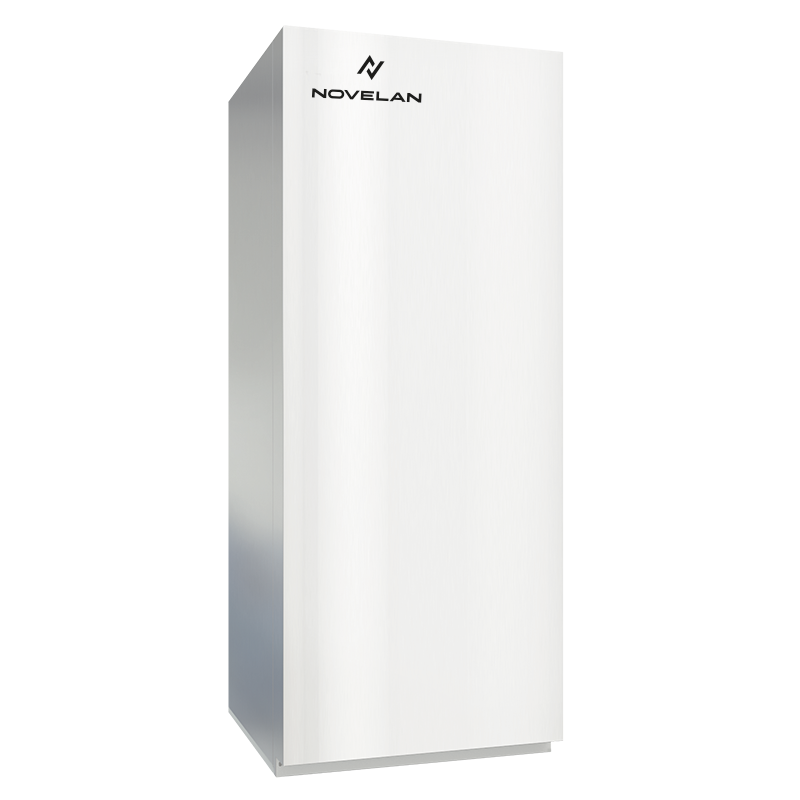 SIC series
The all-rounder among the brine/water heat pumps: The SIC series from NOVELAN is simply always the right choice thanks to its flexible application options in detached or semi-detached houses.
Benefits
Highest efficiency
Thanks to their intelligent energy management with timer programs and night setback, NOVELAN's SIC units work even more efficiently.
Space saving and compact
Not only for the owner, but also for the installer a plus: Many already existing components facilitate the installation even in narrow rooms and niches - in addition, this saves time and money.
Controllable worldwide via the Internet
Adjust the settings of the heat pump on the sofa and on the go - no problem with the SIC series from NOVELAN. With NOVELAN Web, the device can be easily controlled via the Internet and smartphone.