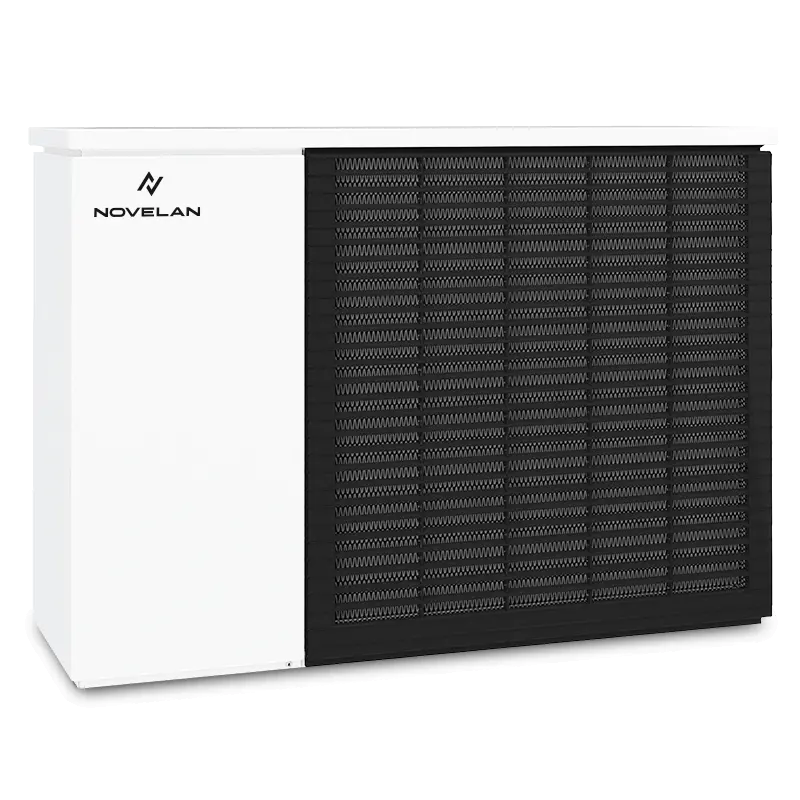 LAD series
The classic among heat pumps. The dual LAD series from NOVELAN impresses with its powerful, energy-efficient and quiet operation. An uncomplicated solution for heating your building.
Benefits
Super quiet in operation
The units of the LAD series are among the quietest heat pumps on the market. Thus, they convince even with sound-critical requirements and achieve particularly low sound emission values.
Flexible combination options
A very simple connection to other energy generators, such as solar or photovoltaic systems, makes the series particularly flexible in use. By combining two devices, very high heating outputs are also possible - individually tailored to your needs.
All in one compact device
The particularly flexible and compact system of the LAD series is suitable for both new buildings and modernization. Due to its space-saving outdoor installation on the ground or on the house wall, the series is also perfectly suited for small properties.