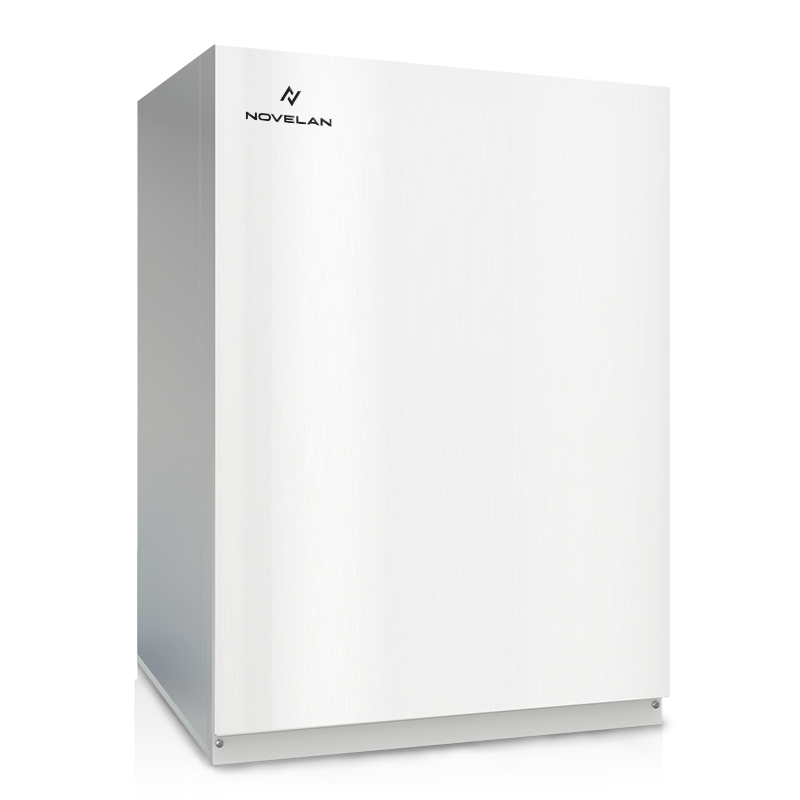 SI series
Get into environmentally friendly heating now! NOVELAN's SI series heat pumps are small yet very powerful - making them ideal for replacing an older heating system.
Benefits
Many installation and combination options
The brine/water heat pumps of the SI series from NOVELAN are particularly convincing in the course of a renovation, but also in new construction. Thanks to flexible combination options with, for example, a solar system, the devices can meet almost all needs.
Robust and neutral design
The SI series for indoor installation scores with its robust, neutral and modern design and thus fits perfectly with the furnishings in the boiler room.
Cost-effective and flexible entry
The SI series offers everyone the perfect introduction to conscious, environmentally friendly heating with the latest heat pump technology. With the flexible devices, you too can always enjoy comfortable temperatures in your home.
Item number

10374642

Product group

BRINE/WATER

Heating capacity 1

22,35 (B0/W35) kW

COP 1

4,95 (B0/W35)

Max. flow temperature

65 °C

Indoor / Outdoor installation

Indoor installation

Cooling

Yes

Refrigerant

R410A

Energy efficiency class space heating 35°C (combi heater)

A+++

Energy efficiency class space heating 55°C (combi heater)

A++

Energy efficiency class space heating 55°C (combined system)

A++
Item number

10374742

Product group

BRINE/WATER

Heating capacity 1

25,6 (B0/W35) kW

COP 1

4,92 (B0/W35)

Max. flow temperature

65 °C

Indoor / Outdoor installation

Indoor installation

Cooling

No

Refrigerant

R410A

Energy efficiency class space heating 35°C (combi heater)

A+++

Energy efficiency class space heating 55°C (combi heater)

A++

Energy efficiency class space heating 55°C (combined system)

A++
Item number

10374842

Product group

BRINE/WATER

Heating capacity 1

29,6 (B0/W35) kW

COP 1

4,88 (B0/W35)

Max. flow temperature

65 °C

Indoor / Outdoor installation

Indoor installation

Cooling

Yes

Refrigerant

R410A

Energy efficiency class space heating 35°C (combi heater)

A+++

Energy efficiency class space heating 55°C (combi heater)

A++

Energy efficiency class space heating 55°C (combined system)

A++