DECADES OF EXPERIENCE
NOVELAN - A BRAND THAT VALUES QUALITY, PRODUCTS, PEOPLE, DISTRIBUTION,
MARKETING AND SERVICE. THE CUSTOMER IS ALWAYS THE CENTER OF ATTENTION – WITH NOVELAN
HAND IN HAND TO RENEWABLE AND ENVIRONMENTALLY FRIENDLY ENERGY.
With ait-deutschland GmbH and its origins in Siemens Heiztechnik, NOVELAN already has five decades of experience with heat pumps. The brand enjoys an excellent reputation as a partner and service provider to wholesalers and heating installers, as well as among end customers.
1973
First field test trials with heat pumps under the SIEMENS brand
1976
Production of the first heat pumps under the SIEMENS brand
1978
Nationwide sales & service network for heat pumps under the SIEMENS brand
1998
Founding of the Kasendorf facility
2011
Distribution under the brand NOVELAN heat pumps LAD with natural refrigerant
2015
Inauguration Technology Center, performance-controlled brine/water heat pump
❮
❯
We see ourselves as a service provider to wholesalers, who attaches great importance to quality and the scope of services. This applies across all areas:
Products, People, Sales, Marketing, and Service. The customer is always the focus.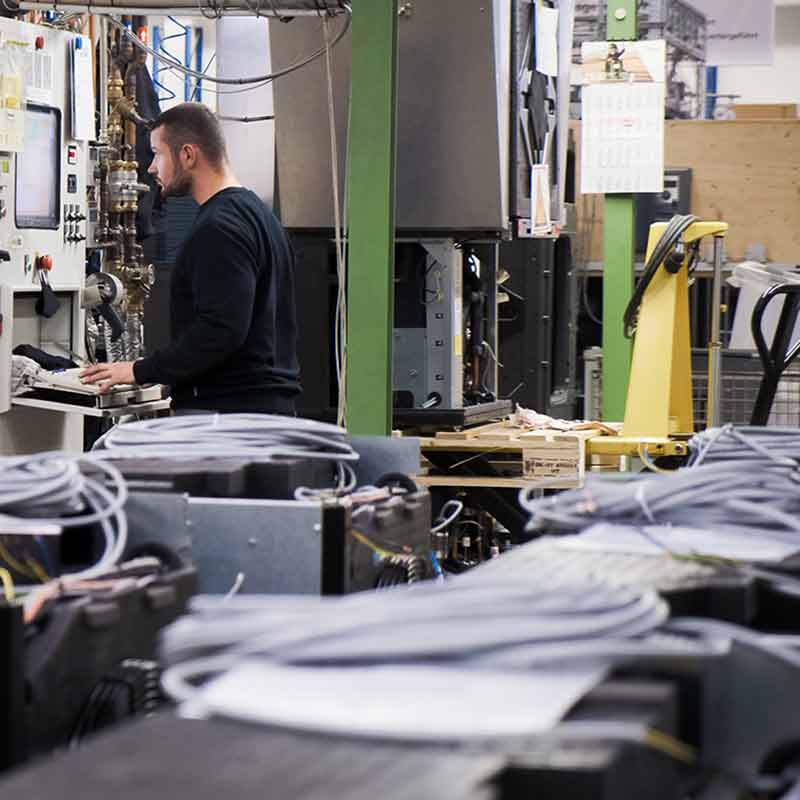 By focusing on the 3-tier distribution channel via wholesalers, we offer clear structures as well as quick ascertainability of products and services. We provide high quality products that are easy for the installer to install. With a NOVELAN product, the installer buys a system component that is compatible with third-party brands from the wholesale trade. In this way, we offer an open system with individual components through wholesalers. Due to the wide range of products, the installer can also decide for a closed system "from a single source".
Craftsmanship meets industrial efficiency
We offer our customers quality products ""Made in Germany"". What does that mean exactly? That we manage to combine efficient industrial production with the advantages of traditional craftsmanship. That we stand up for the quality of our equipment with conviction, because we keep track of every single work step.
In our own research and development center – one of the most modern in the industry – we create sustainable, innovative systems that redefine energy efficiency. Heat pumps covering almost every performance spectrum are developed and produced at the headquarters in Kasendorf, as well as perfectly adapted to your needs and the corresponding requirements of the market. Modern production lines and very well-trained employees guarantee the highest quality and short production times. So you can enjoy the security of having made the right decision with a product from NOVELAN.
Technology Center in Facts:
1.600 m²
area, on 2 levels
26 test stations
6 climatic chambers
2 acoustic chambers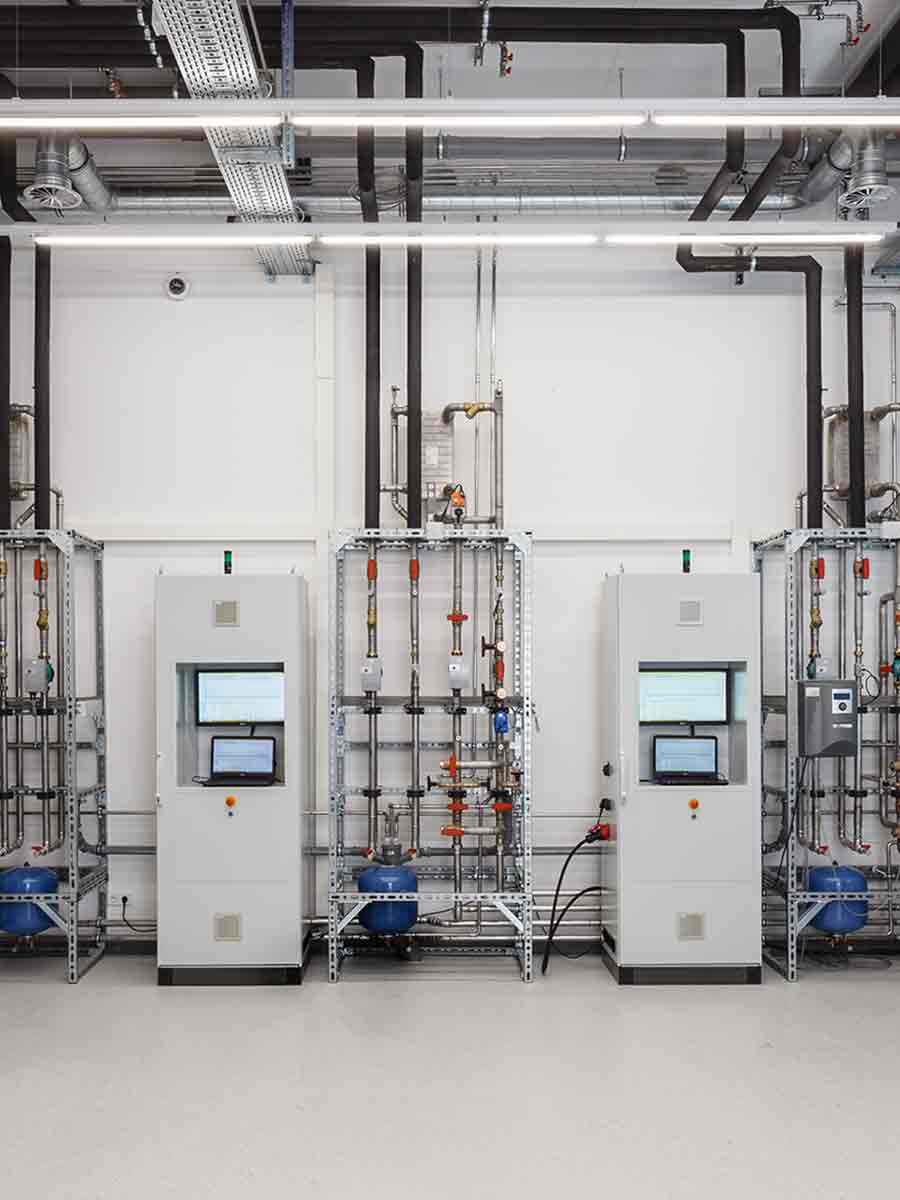 The right solution for every application
As a product brand of ait-deutschland, we offer the right solution for every need. Our product range is adapted to the demands and requirements of the users. Not only owners of a single or multifamily house, but also operators of industrial applications, rely on us and our innovations.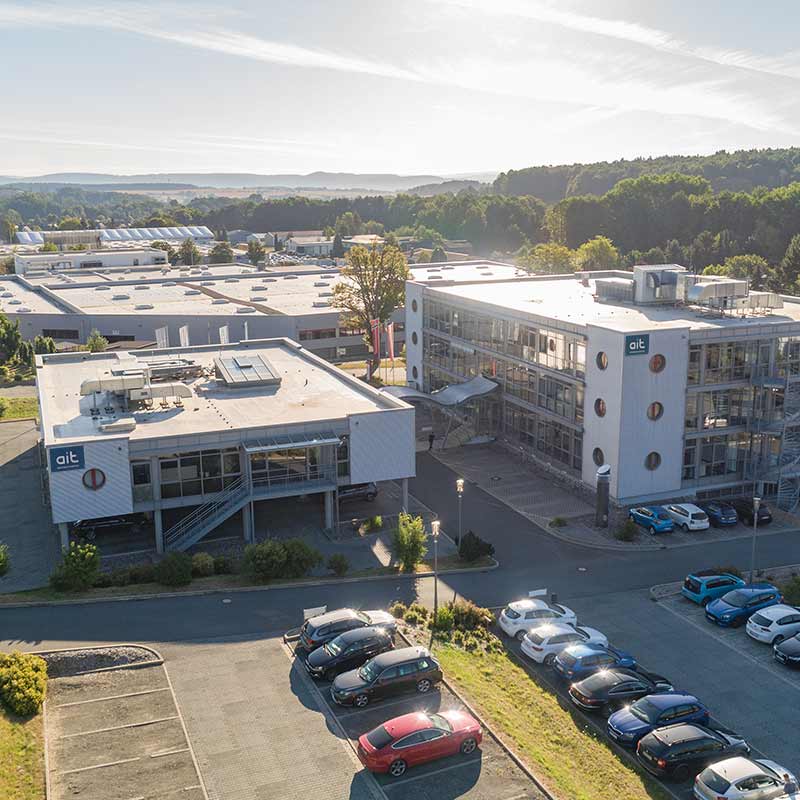 Product brand of ait-deutschland
As a product brand of ait-deutschland, we are part of a globally active company. We and our customers benefit equally from the foresight with which the company's founders set to work in Kasendorf. Because this foresight laid the foundation for the company ait-deutschland with NOVELAN as a product brand.