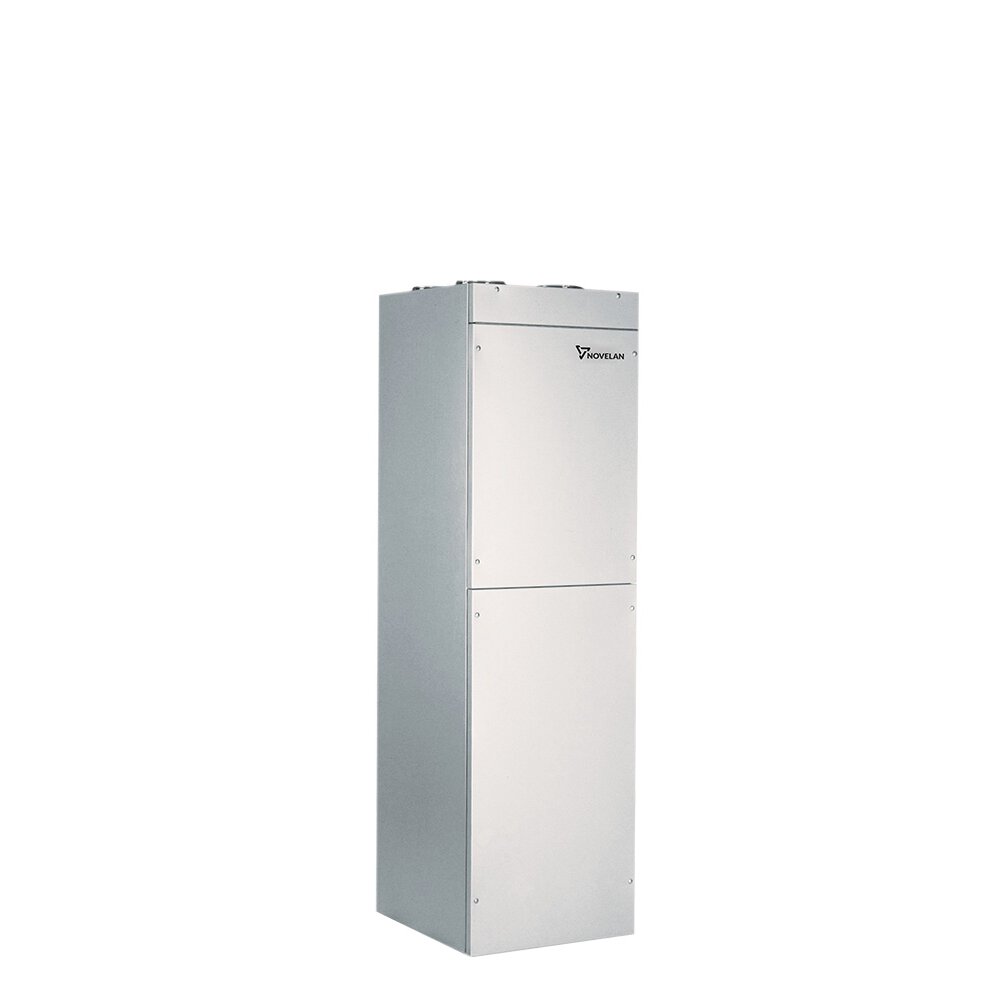 ZLW series
NOVELAN's ZLW is a supply and exhaust air heat pump. The hot water is heated by using the thermal energy in the exhaust air. Thus, heat is not lost during ventilation.
Benefits
Low space requirement
The ZLW can be set up in a space-saving manner despite the numerous components already integrated.
Large storage tank - ideal for family homes
An integrated storage tank holds 185 liters. This makes it ideal for use in a single-family home - always pleasantly warm water for showering and bathing.
Integration in solar possible without problems
For domestic hot water preparation, the ZLW can be easily integrated into existing systems such as solar thermal.
Item number

15641101

Product group

BRAUCHWARMWASSER

Heating capacity 1

1,7 bei Außentemperatur von +4 °C, Luftmenge 150 m3 / h, COP inkl. Wärmerückgewinnung kW

COP 1

4,6 bei Außentemperatur von +4 °C, Luftmenge 150 m3 / h, COP inkl. Wärmerückgewinnung

Indoor / Outdoor installation

Indoor installation

Cooling

Nein
Item number

15640401

Product group

BRAUCHWARMWASSER

Heating capacity 1

2,2 bei Außentemperatur von +4 °C, Luftmenge 150 m3 / h, COP inkl. Wärmerückgewinnung kW

COP 1

4,0 bei Außentemperatur von +4 °C, Luftmenge 150 m3 / h, COP inkl. Wärmerückgewinnung

Indoor / Outdoor installation

Indoor installation

Cooling

Nein