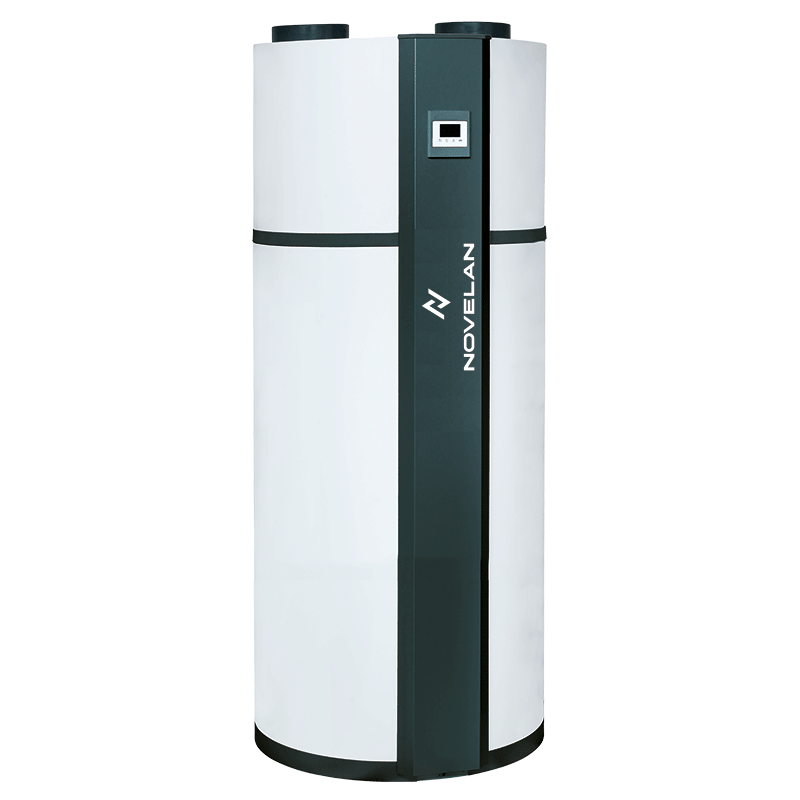 BW-S series
The BW-S domestic hot water heat pumps from NOVELAN ensure optimum living comfort regardless of the existing heating system. For even more efficient operation, the devices use the waste heat from, for example, freezers, the clothes dryer or the washing machine.
Benefits
Easy and comfortable operation
The integrated controller makes the NOVELAN Domestic Hot Water heat pump easy and simple to operate. The intuitive menu navigation allows homeowners to set their device individually.
Low space requirement
Despite the integrated 260l drinking water storage tank, the BW is characterized by a very small footprint and is thus also suitable for smaller houses.
Easy and quick installation possible
Horizontal transport of the heat pump makes installation easy and fast, even steep stairs and narrow doors are no problem.
Item number

15208101

Product group

BRINE/WATER

Heating capacity 1

1,7 (A15/W45) kW

COP 1

3,95 (A15/W45)

Max. flow temperature

65 °C

Indoor / Outdoor installation

Indoor installation

Cooling

No

Refrigerant

R134A

Energy efficiency class hot water preparation (combined system)

A+
Item number

15208301

Product group

BRINE/WATER

Heating capacity 1

1,7 (A15/W45) kW

COP 1

3,7 (A15/W45)

Max. flow temperature

65 °C

Indoor / Outdoor installation

Indoor installation

Cooling

No

Refrigerant

R134A

Energy efficiency class hot water preparation (combined system)

A+